Chapter 8: The Dawn's Light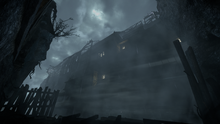 Objectives
Edit
Locations
Edit
Collectibles
Edit
Walkthrough
Edit
Story Recap
Edit
In the end it wasn't the Baron or Orion I needed to settle things with. It was Erin, calling for the only person that might be able to help her. Trapped in the Primal, all of her anger and hatred was manifesting as the gloom. But ultimately it all came back to me. Was anyone right or wrong in all this? Was I helping her or just helping myself? I think Erin thought of me as the only family she had but people like us should walk alone. Some might say it's a heavy price to pay.
Ad blocker interference detected!
Wikia is a free-to-use site that makes money from advertising. We have a modified experience for viewers using ad blockers

Wikia is not accessible if you've made further modifications. Remove the custom ad blocker rule(s) and the page will load as expected.