The Warm Vest is a trinket available for purchase in Thief. It increases maximum health and costs 385 gold.
Worn under the clothing, this light, well-fitted vest could be just the thing to help on those cold, lonely nights on rooftops and in drafty attics. The sales pitch from the trusty vendor is that the vest has health-boosting properties. Regardless, it certainly looks like a warm and comfortable fit for the thief about town.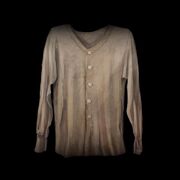 Ad blocker interference detected!
Wikia is a free-to-use site that makes money from advertising. We have a modified experience for viewers using ad blockers

Wikia is not accessible if you've made further modifications. Remove the custom ad blocker rule(s) and the page will load as expected.